TABLE OF CONTENTS
Grow your business and build relationships by nurturing your customers (aka lead nurturing).
Imagine having a strategy that allows you to reach people who interacted with your company on your digital channels, like clicking on your ads, downloading your eBook, asking for information through your website, etc., communicating timely and regularly with them to become their industry leader. These are some of the benefits that lead nurturing can provide you, but we'll give more details further down this article.
The key to lead nurturing is to personalize your messages to have a deeper connection with your target customers and clients.
Let's dive into lead nurturing and discover what it can do to help your business.

What is lead nurturing?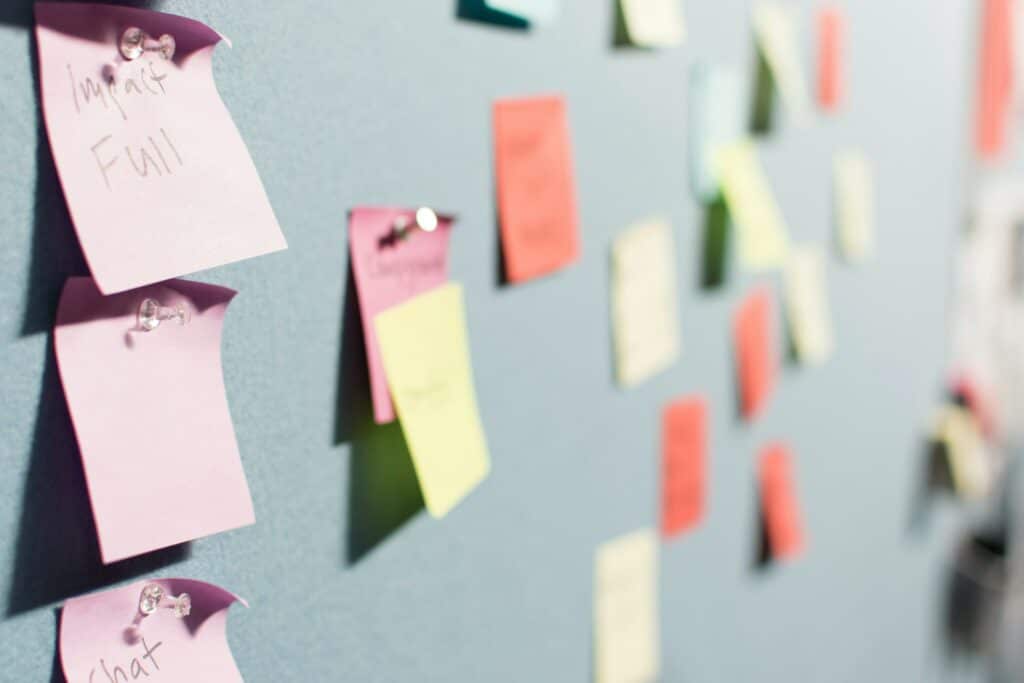 It's the process of maintaining and building customer relationships at every stage of their journey, usually through communication messages. – SalesForce.
Furthermore, lead nurturing moves towards the education or increase of business opportunities from the first point of contact until your business's final transaction.
The key to successful lead nurturing is automatizing and considering your potential customers as the pillar of your efforts.
We'll tackle the importance of having a well-crafted buyer persona and its buyer's journey in the following section, but here're some pillar questions you can ask your recent customers:
What problems were you trying to solve before becoming a client?
What communication channels did you use to find answers?
What competitors did you research?
What made you choose us?
These questions are valuable for creating a successful buyer persona and a winning lead-nurturing strategy.
Let's look at a buyer persona, a buyer journey, and their role in your lead nurturing strategy.

How to use your buyer personas and journey for lead nurturing?
Some might argue that this isn't important, but it's essential to understand who you are talking to, what you can do to help them, and detect when it's time to move to the next step, or when to avoid delivering your sales pitch.
Buyer Persona
A buyer persona is a fictional representation of your ideal buyer – based on shared ideas and opinions your potential customers and clients have expressed about your products and services.
For example, there can be as many buyer personas as your company needs, and categorize them into groups:
Email Blast Emily – a business owner looking to send a massive monthly newsletter
Facebook Ads Rachel – a marketing director at a large company looking for external assistance with their Facebook ad campaigns
Website John – a business owner or company looking to build and optimize their website
These are simple examples, but we recommend that you take your time understanding your buyer personas as thoroughly as possible. Please read the following article to learn more about them.

The Buyer Journey
Next, you must identify in which stage of their buyer journey they are; think about the last time you wanted to purchase something.
What steps did you take?
Google search => read reviews => visit the company's website => read a blog post => downloaded an eBook => watched a video => researched prices.
Sometimes we're unaware that we're researching because we want to purchase. Instead, we have a symptom or feeling that we need something – we don't name it until we have enough information.
To have a clear understanding of what your buyer's journey is, the inbound method divides it into three simple stages:
Awareness stage – your customers, feel the symptom that they need something, but it's unclear what it is.
Consideration stage – your customers, have named their problem but still have to find the solution.
Decision stage – your customers found the answer to their situation and chose your business as their primary provider.
Find more information about the buyer's journey in this article by HubSpot.
After you have crafted your buyer persona and understand their buying journey, you'll find it much easier to categorize your contacts and decide what content they'll receive.
For example:
| | | | | | |
| --- | --- | --- | --- | --- | --- |
| Lead Name | Email | Action Made | Persona | Journey Stage | Follow Up |
| Norah | [email protected] | Downloaded our eBook | Email Blast Emily | Consideration | Add her to our retargeting campaign |
| Robert | [email protected] | Requested a consultation through our website | Website John | Decision | Send a confirmation email with a meeting link |
| Sam | [email protected] | Followed us and like our content on social media | Facebook Ads Rachel | Awareness | Add to our newsletter |
This is also an effortless way to lay out what actions to take and what content you should share with each lead group.
It will be mindboggling if the people that ask for a consultation receive an invitation to your newsletter or an ad telling them about your service benefits – it's time to seal the deal!

How to boost your lead nurturing efforts with marketing automation?
You've identified your audience; you know their buying journeys; you've categorized them into groups; you know what message to send; it's time to make everything work better and faster with marketing automation.
Remember that 80% of new leads will never convert, but if you perfect your nurturing efforts, you could achieve a 50%-ready-to-buy lead database.
Automation will allow you to:
Work on repetitive campaign tasks
Understand your campaign performance
Generate content
Send emails on a massive scale that send traffic to your website, schedule meetings, and spread the word about your business.
Here are seven easy steps to take full advantage of your lead nurturing efforts.
Send the right message to the right person at the right time.
Take advantage of upselling and cross-selling by adding links to your landing page, demo, or an additional product.
Determine the frequency of messaging and the content shared at each stage.
Keep segmenting your audience, and remember that you may use as many buyer personas as needed.
Use a lead scoring system to determine which leads are closest to buy. (It's usually a scale from 1 to 5).
Perseverance is vital, even with the most challenging prospects. Keep trying!
Join forces by linking your CRM with your marketing automation efforts.

How to implement a successful lead nurturing campaign?
To summarize, here are the key tactics for a successful lead nurturing campaign.
Personalize emails to meet individual needs – make your potential customers feel like their concerns are addressed personally.
Use drip marketing tactics to keep leads engaged – use software technology to automate your emails according to your lead's actions.
Offer information according to your buyer's journey – use your buyer journey chart to send the right message at the right time.
Time your communications carefully – select the frequency of your messages at the right time to avoid looking spammy.
Aim to capture attention immediately – take a chance to close a sale or to move to the next stage of the buyer journey as soon as you see interest from your prospects.
Extend your lead nurturing beyond emails – remember to personalize your site pages with a well-placed dynamic CTA here and there or design specific landing pages that appeal to visitors.
CRM lead nurturing – a software that contains integrated email marketing features with action-driven automated campaigns.
We hope this article helps you integrate technology and automation effectively, guiding you in the right direction. Overall, it will save operation costs and time in the repetitive task and deliver value to your target customers.
We'll write to you soon.