You've heard that you need a website for your business to attract potential clients, and it's true. Your business website is a vital marketing tool that allows your company to be available to people 24/7. The most crucial part of having a top-performing site is not to overwhelm your visitors with industry jargon, a hard-to-navigate website, or poor design.
Your business website must provide essential information that seeks to help strangers find what they need in a matter of seconds. There are millions of web pages out there, and people are impatient. A customer will click out of a website if they think it's difficult to read, slow to load, or does not provide useful information.
Always ask yourself if a child could understand the navigation of your website. It must be easy for a person to access and find the answers to four vital questions:
What is your name?
What do you offer?
How can I buy from you?
What makes your product or service different? (aka your value proposition)
Once you answer these questions, you may focus on providing additional value, share your client's testimonials, industry news, your mission, values, etc.
We want to help you have a clear website structure with a practical checklist that aims to improve speed, user experience, clarity, and conversions.
Without further ado, let's have a quick overview of our checklist:
Open-source CMS
Lead generators
Integration with email & CRM
Clear, concise, and to the point
Keyword optimized
Responsiveness
The domain name and web host
Brand focused
Clear calls to action
Website speed
Blog
Browser Compatibility
Tracking tools

Open-source CMS
A CMS is a Content Management System; it's vital in a website since it allows you to organize your content like your blog, pages, and other sections of your site. The top CMS out there are WordPress, Joomla, Drupal, Magneto, Squarespace, and others. This is what to look for on a CMS:
A powerful content editor
The ability to add, format, and publish content, while incorporating user roles
Access to third-party themes, plugins, and integrations for improving your site
Ecommerce capabilities to potentially sell products
Mobile responsiveness and custom code control
Lead generators
AKA lead magnets or capturing potential customer information. These might be eBooks, whitepapers, or free webinars to help your audience tackle a specific challenge or pain point. Your goal is to obtain their contact information in exchange for one of these free resources.
Integration with email and CRMs
A CRM is Customer Relationship Management; it allows you to keep track of your prospects and nurture them through every step of their buying journey. In addition, this step will enable you to provide a better customer experience and profile your visitors better. As a result, you'll better understand your customer's interactions and feedback.
Clear, concise, and to the point
You'll be tempted to info dump your visitors from the fear of not providing enough data, but it's better to keep it short and sweet. People tend to skim through the information quickly when they're online; unless they need to go in-depth and understand more about how to solve their challenges. You'll notice an increase in performance if you use simple language instead of overwhelming visitors with technicalities.
Keyword optimization
You need to do your keyword research using Google or other tools like SEM rush and build your content around those words that your audience is using to find products and services similar to yours. Read more about how to research and choose the right keywords for your site here.
Responsiveness
Ensure your website's elements and information are legible on all mobile devices (aka mobile responsive). For example, if you have to use your fingers to zoom in when you visit your website on your mobile device, it lacks responsiveness, which is a good motive for the visitor to leave your website.
The domain name and web host
Your domain name is for your visitors and search engines. Ensure your site name is unique and easy to remember. This decision will significantly impact your visitors, engagement, and conversions. The second element to consider is your web hosting because it will help you optimize your SEO, site's speed, and keep everything in one place.
Brand-focused business website
Your site must include all aspects of your brand identity, like brand colors, tone of voice, and core values. Your audience must understand your information instantly and realize they've landed on your site instead of a random website. Here's a quick guide on what you need to know about your business branding.
Clear calls to action
These are commands you give your site's visitors to move them to the next stage of their buyer journey. It's vital to understand that not all who visit your website are ready to buy your products and services; you'll need to focus on delivering value and obtain their contact information to nurture them until they are ready.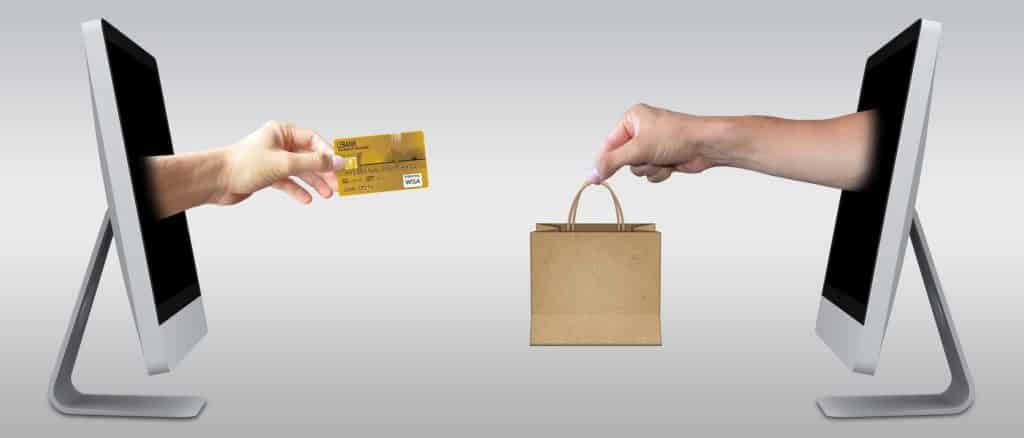 Business website speed
Ensure your website's loading time is fast enough to keep your audience interested in learning more about your website. Several free portals on the internet allow you to check your site's speed. Click here to check if your website is fast enough.
Blog
Adding a blog to your site will also benefit search engines and your visitors. It's an opportunity to share industry news and nurture your audience. Your blog might be the most significant opportunity you'll have for conversions. Read more here.
Browser compatibility
Check if all other browsers like Firefox, Safari, Chrome, etc., display your website correctly; at least consider the ones your target audience use.
Tracking tools
These tools are essential to understand your site's performance and retarget people that visited your website. Here's an article to learn more.
You're all set! A complete list to ensure your website generates conversions.
You must regularly update to keep your content fresh and discoverable for search engines and visitors.
Let us know what you think in the comments below and share these blog posts on your social media; it would be helpful if this information could help someone else.
We'll be writing to you soon!